Eco-system budget Underfloor Heating System
Our lowest "installation cost" heating system for UNDERFloor Heating.
Our new ECO System Heat Exchanger Panels connect up to an existing hot water source. Each Heat Exchanger Panel contains two circulation pumps, a heat exchanger and a 24 hour programmable slab heating controller to monitor the mtemperature of the house. The Panel draws heated water from the domestic source such as a Rinnai and circulates it through the heat exchanger which in turns creates heated water to flow through the pipework embedded in the concrete slab. This all happens automatically, with the domestic hot water always taking priority.
Eco system set up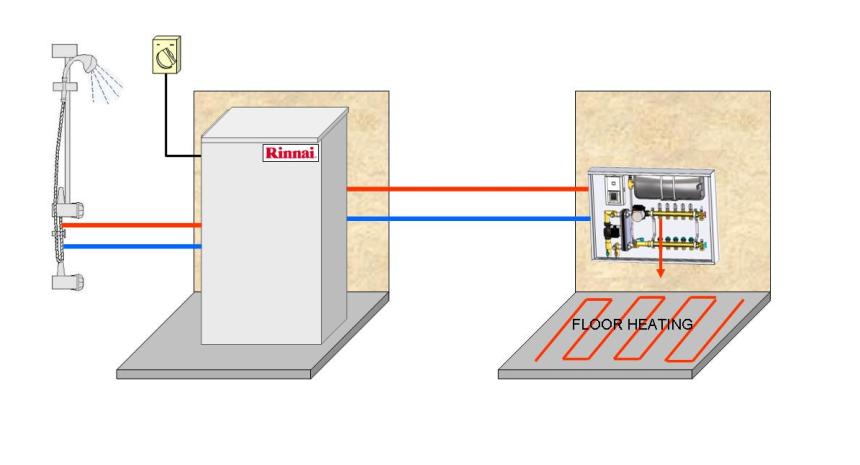 Eco panel close up